We're committed. We're creative. We're the best!
We are full-service online marketing company from Pune serving pan-India that offers everything from social media to online marketing, content production to content management and web design to app development for businesses of all sizes.
DM Marketing thrives on creating results-based relationships with clients through strategy and experience.
We're Trustworthy – We are an important aspect of our client's work. We hear them out, guide them practically and drive their business forward.
We're Specialists – We hold expertise in offering strategy-led work that ensures customised, personalised and desired results. 
Transparency – No hidden agendas and ulterior motives. We strive for your success at all costs. At Dmag, we place your best interest at heart at all times.
Holistic – Our digital marketing strategy is all-inclusive and covers all areas and aspects of the business. We ensure complete optimisation and 100% ROI of client's spends.
Expertise in Diverse Business Verticals
We hold expertise in impeccable incorporation of the digital marketing of business operating in diverse sectors.
It needs world-class management to ensure all digital marketing goals are achieved on a daily basis. Count on us for that!
Undertaking marketing without prior research is like driving a car with your eyes shut. We are known for in-depth market analysis and research before making plans.
Branding is a lot like a game of chess. The moves are all made in them mind. We create brands that connect with the audience. 
In a short span of time we have proved our mettle from being a local digital marketing agency to a national favourite for our clients. We work painstakingly to create success for our clients and always deliver to perfection.
Award Winning Company
We're jubilant to be the proud recipients of the prestigious national award of the Best Digital Marketing Agency of 2020. A feather in our cap certainly!
Expert Team
We have a team of specialists and experts in each service domain who together bring more strength to the company, better strategy for execution and more success stories for our clients.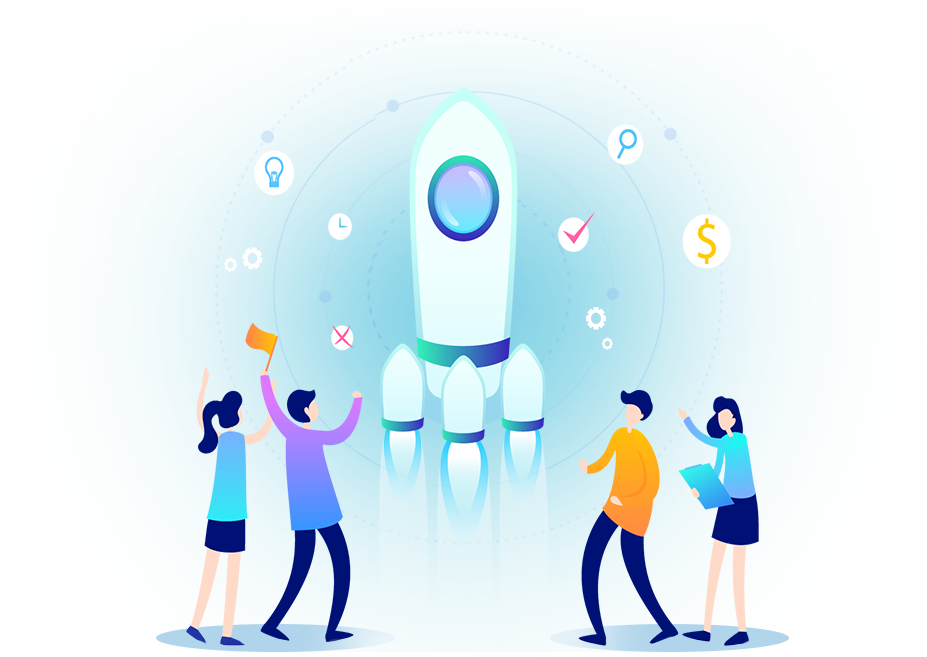 Project Delivered (250+)
We have blended creativity and technology to provide the best possible outcomes to take more than 250 businesses forward so far. And the count is increasing everyday.
Dmag Culture
Each member of DMAG is an important stake holder for us. We support out-of-the-box thinking and top notch creativity amongst the team while keeping important values of meeting deadlines. 
We at DMAG have answered some commonly asked questions that most of our clients ask us – 
As a thumb-rule we don't take more than one client of a particular industry in the same geographical area. We ensure complete trust and transparency at all times and work towards creating a WOW campaign for each client. 
We request you to get in touch with us a phone call or e-mail to begin the process of knowing you. We offer several services that are customised and designed especially for you. We will be happy to send you our service quote via e-mail and promise not to charge the moon!
The pandemic has re-written the rules of doing business. As per your business model we will create an exciting digital media plan that breaks the clutter of what one generally sees online and capitalises on new opportunities.